What to expect in the IT market? Bitcoin - Covid19
2021-02-19 15:51:00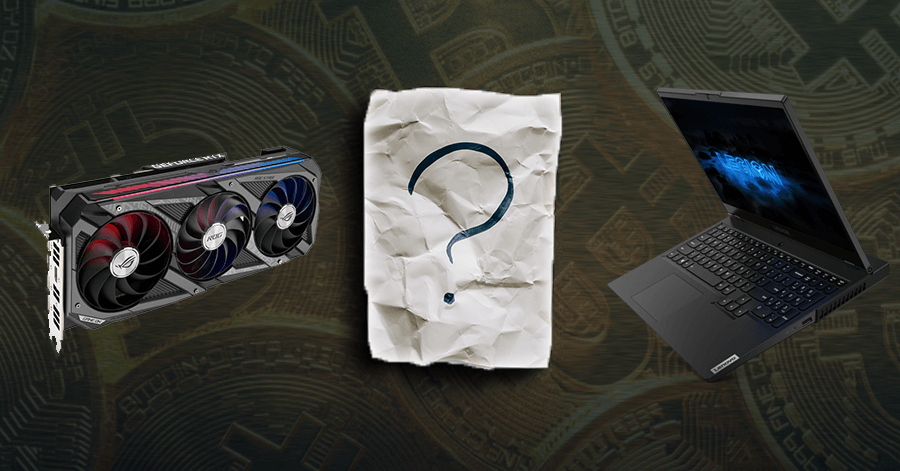 Everyone mines BitCoint? Aren't new video cards being made?

Where did the new Gamer laptops go?

Why does a mid-range video card cost twice as much?

When will it recover? What can you expect in the next few months?
Such and similar questions are asked of us every day. This is why this article was born.

We went after as much as we can, what will be here?.!
There is currently a shortage of video cards in the big wheels. This means that the available "top category" card is the 1650 GTX 4GB card that we received for 64,000 good Hungarian forints at the end of last year. Yes, but now they are asking for almost double for it. get it and if you accidentally come up with a few pieces you still want to sell it at an unrealistic price.These phenomena have also affected the used market.Everyone has priced up your used card and put up some kind of give i buy on the platform ... again only at an unrealistic price.OUR RECOMMENDATION is:if possible, do not buy a video card now. Wait until the situation returns to normal. If we can't wait because we need that card / machine now, then let's just buy it with a guarantee and look at the price / value ratio very much. Ask an expert what you think of a particular offer.

In the country and slowly in the whole region, the cheap condition of cheap used laptops also became a shortage. Both suppliers and manufacturers are predicting that sometime in the summer, reliable / beautiful devices below 100,000 gross gross will be available again. OUR RECOMMENDATION: take care of your existing appliance, do not miss maintenance.

Related Articles: The 10 Biggest Mistakes You Can Make While "Typing". / How do we maintain our computer so that it does not overheat and crash prematurely?


Are Gamer laptops starting to disappear too? That's not entirely true. Currently, the series that contains the 3000 series video cards is being purchased. This is perhaps not a big problem because it is not the price category that people rush into at home anyway. So we are with the more modest (but enough for everything anyway) "older" series solutions.



BITCOIN? Why not. Why not? A lot of you have come to us in the last couple of weeks that you want n + 1 video cards and a suitable configuration because you want to mine one way or another. We have only one suggestion on the subject: read it on the internet in expert forums. Find out what tree growing this bitcoin mining is. How much power will we consume with it that we will cool the cards / room .... .... ... After gathering all this and a good deal of information from now on, all we have to do is get a couple of cards that are currently unavailable. So we think if you haven't dealt with crypto currency mining so far then don't stop for it now.


We think that the prices of components and used / new laptops will become more expensive in the next few months, but we can expect more prices. In negotiations with suppliers, we came to the conclusion that July could be the watershed month for the IT market.



We can solve and procure what we can, and we try to keep the products with the correct price / value ratio we are used to. If we think we would rather talk you out or suggest another alternative. For sure, if you have an IT problem, we will find the right solution here!

Do you have a question? Need some Tech stuff? Feel free to contact us.
For our contact details: >>> click here <<<
Log in to our facebook group for our unique offers, and you can do so >>> by clicking here <<<.
Forrás: https://szamitogep-szerviz-18.hu/blog/bitcoin-mi-varhato-az-it-piacon